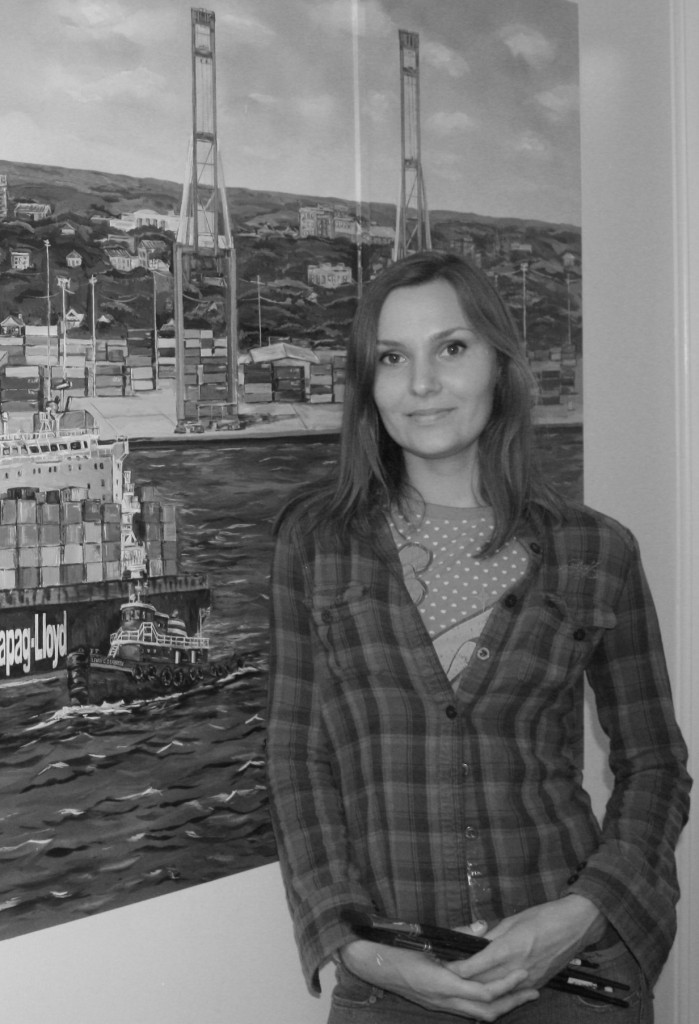 Born in 1987 in Volgograd, Russia, Elena began her Art education in High School. She received a Bachelor of Fine Arts degree in painting and Art Education from the Volgograd State University of Education in Russia. During her school years, she won several Art awards for city-wide and nation-wide student drawing competitions.
Completing a three year course in Graphic Design at the Volgograd Art School, she then earned a full scholarship to The Volgograd State University of Education. Elena also won the 2012 North Charleston Arts Festival Design Competition. As the winner of the statewide competition, Barna's original design was used to promote the 2012 North Charleston Arts Festival. In addition, the piece became part of the City of North Charleston's Public Art Collection.
Elena finds Charleston and the Carolina Low County to be a perfect location for an artist. She receives inspiration from the beautiful views, vistas, water and wildlife. Her favorite Art styles are Impressionism and Post-Impressionism. Her favorite Artists are Vincent Van Gogh, Toulouse-Lautrec, Paul Gauguin, Claude Monet and Edgar Degas.
She is inspired by Impressionism's pure, brilliant colors and an emphasis on the effects of light and shade. She shares the Post-Impressionist's desire to emphasize geometric forms, to distort form for expressive effect, and to use unnatural or arbitrary color.
Elena specializes in custom portraits and is available for private art lessons. Trained in Art Education, Elena is especially talented in teaching young people. Painting portraits is an exciting process for her. Elena strives for realism in her portraits, and at the same time, uses impressionism to capture the emotional essence of her subject. Form and color are central to her portraits. Shimmering surfaces and rich dabs of paint characterize her paintings.
Preferring to work in acrylic and oil, Elena likes using vivid colors, thick application of paint, distinctive brush strokes, and real-life subject matter. Her art is an emotional vision of the world with intensity of expressive color.